About BIG
The Buyer Intelligence Group (BIG) is an exclusive place for senior sourcing decision-makers to share best practice, promote thought leadership around burning industry topics, and seek expert advice. The community consists of experienced sourcing executives only, invited from leading buy-side organizations across industries. You can join special interest sub-groups, post and share blog articles, use the members' discussion forum, and gain access to industry-leading research and advice from NelsonHall.
BIG is, and will always be, a buyer-only community. You can engage with your peers in privacy, without fear of being followed or approached by service vendors or other third parties.
Membership of BIG is by invitation. You can also apply for membership, which is subject to approval by the community administrators. There are three membership levels:
Foundation Member
Sourcing Intelligence Member
RFP Member
Foundation Member
Foundation membership is free, and enables you to:
Leverage community expertise – be part of a community with a common interest in increasing value from BPS and ITS sourcing and procurement, sharing ideas on industry best practice, posting questions, and learning from the experience of your peers
Access an online tool for vendor shortlist development and selection: NelsonHall's Vendor Evaluation & Assessment tool (NEAT)
Keep up-to-date with industry developments via blogs from community members and NelsonHall
Attend quarterly community meetings
Sourcing Intelligence Member
As a Sourcing Intelligence Member, you will gain full access to research and advice from NelsonHall, the world's leading independent BPS and ITS analyst firm.
NelsonHall will assist you in your category needs, helping you to raise the profile of sourcing and procurement with your business stakeholders by:
Providing the most up-to-date vendor and market information within BPS and ITS categories
Collecting answers to all queries on BPS and ITS. You ask the questions, we answer them using whatever resources are required
Providing you with hard data and rich market insight in the form of presentations/briefings which you can take to the business
Presenting directly to the business on your behalf.
All of our information and insight is based on original research conducted with both the buy-side and sell-side of the market, and is real, reliable and objective. We help you build a rich, common information base for you and the business.
In addition to the benefits of foundation membership, as a Sourcing Intelligence Member, you get:
Direct access to our analysts and category experts
Online access to all NelsonHall content – over 40,000 global research reports across 30+ service line programs and 20+ industry-specific programs.
What's more, our Speed-to-Source research methodology can help you take 50% of the time and cost out of market evaluation and vendor shortlist selection. As a Sourcing Intelligence Member you can solve all of your BPS and ITS category information needs for the price of a single FTE.
To find out more about becoming a Sourcing Intelligence Member, contact Guy Suanders.
RFP Member
RFP Members receive all the benefits of Sourcing Intelligence Members (above), but in addition, NelsonHall will work with you closely right up to the point of final vendor selection for your sourcing projects. This includes:
RFP production – NelsonHall analysts will collaborate with you in preparing RFPs for your BPS and ITS sourcing projects, and can even write your RFPs from scratch
Governance support – NelsonHall analysts will attend vendor selection and review meetings, providing expert independent advice to help you make the right decisions.
To find out more about becoming an RFP Member, contact Guy Suanders.
NelsonHall offers a suite of Speed-to-Source tools to assist strategic sourcing managers in saving time and money, while enhancing the quality of their BPS sourcing decisions. Speed-to-Source works by allowing you to quickly screen and assimilate the market and vendor information that is vital to your decision-making. This includes NEAT evaluations of vendors across many BPS service lines to facilitate rapid and reliable shortlist development.

View all NEAT evaluations
Digital Manufacturing Services 2020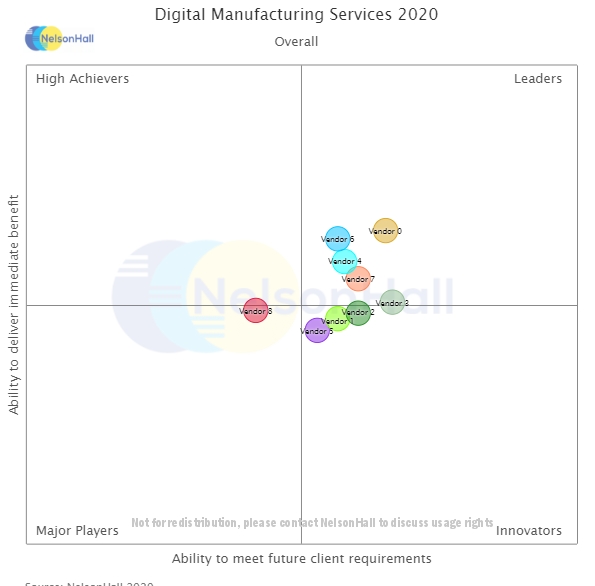 Digital Banking 2020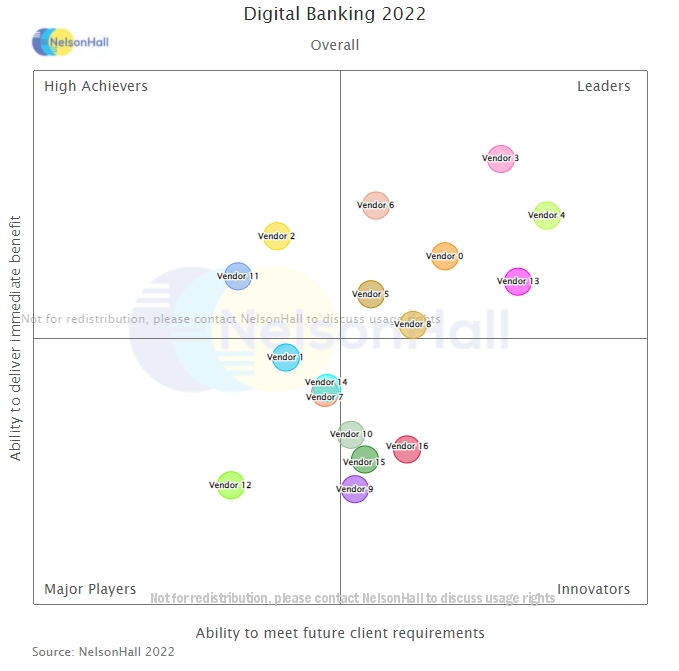 Cognitive CX Services 2020